Click & Collect
FAST DELIVERY!

For faster delivery we have created the Denim Dream Click & Collect service. 

Click & Collect collection points are located in the Denim Dream distributors (including shops like Tommy Hilfiger, Guess, Tom Tailor, Mustang, Camel Active, Calvin Klein, Calvin Klein Underwear and Tommy Jeans) and are open during shopping center opening hours. Order can be received from the store, which was selected when placing the order.

HOW TO ORDER
Choose your product from the Denim Dream e-store. Check that the desired product is in the store that suits you best by clicking on: Availability in the stores (If the desired product is not available in your preferred store, you can conveniently buy it through the e-store and choose another delivery method).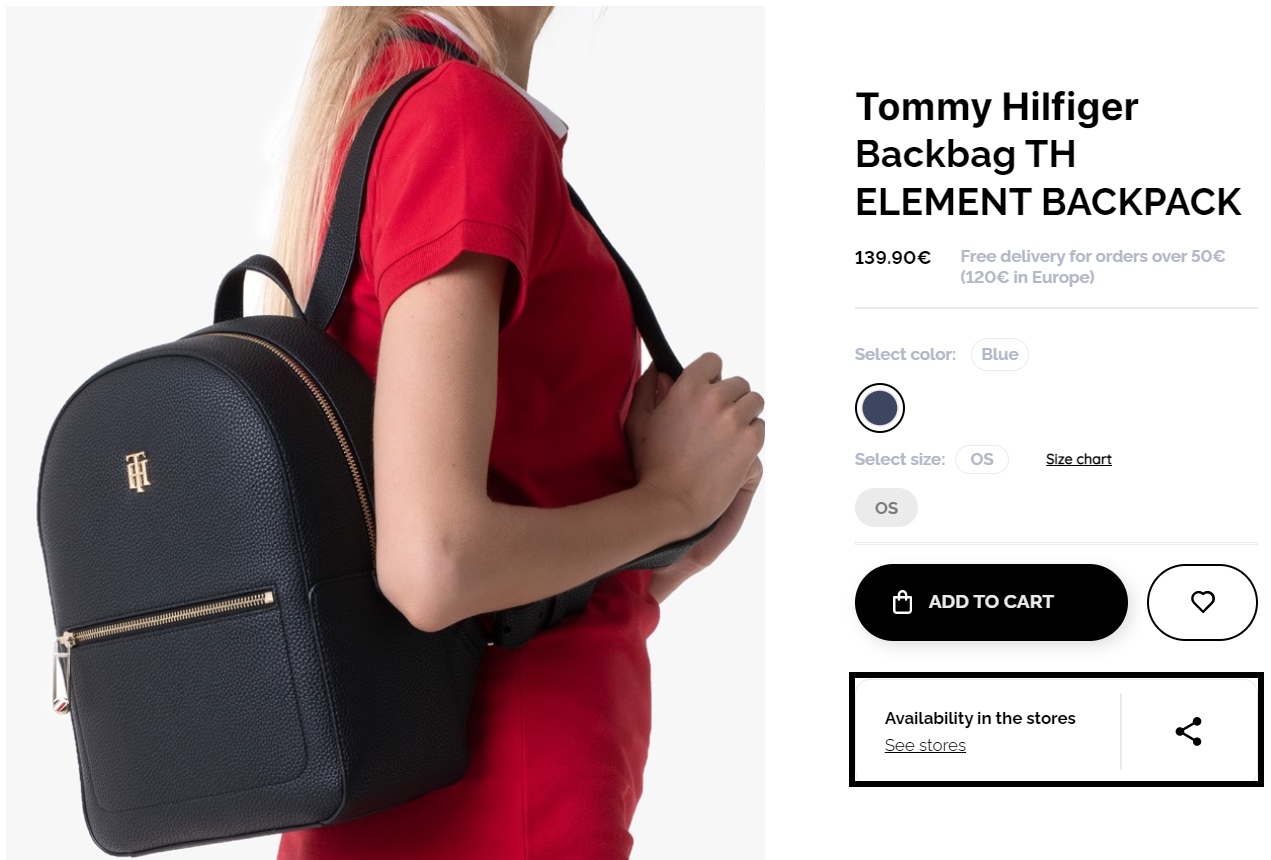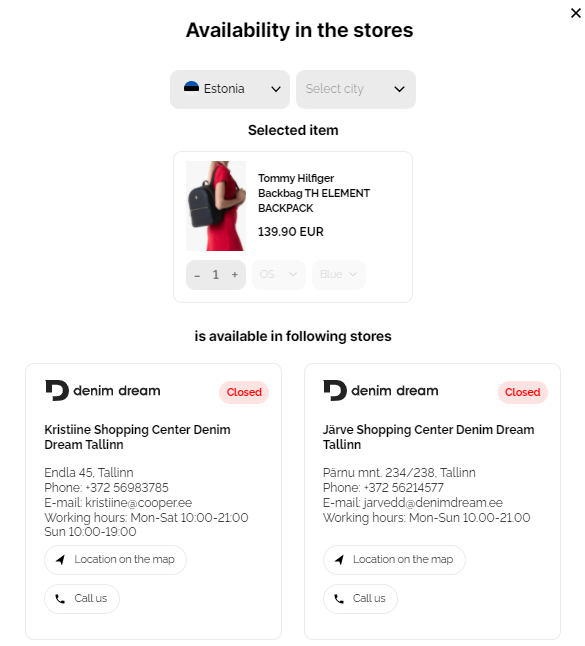 NB! Please note that the availability in store does not always guarantee the possibility to choose Click&Collect delivery option from the shopping cart. The choice arises when there are at least two products of the same sizes in store´s stock.
If you are sure that the product is available in a suitable store, add the product to your shopping bag. The shopping bag then displays the delivery method: Click & Collect. Select the centre where you want to pick up your order and continue with the usual e-store ordering process.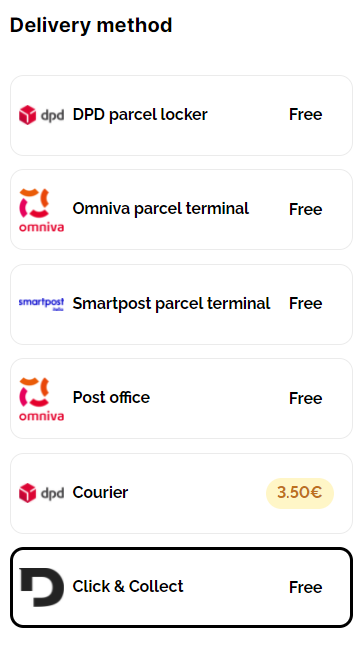 RECEIVING THE ORDER
 
When your order has been completed and is ready for pick up, the store will notify you by e-mail or SMS. Delivery is available only during the Click & Collect service opening hours.
NB! Come and pick up your order only when you have received a corresponding notification from the store via e-mail or SMS.
To pick up your order, you need your ID or your order number and full name on the invoice.

When you arrive at the store, state your order number and full name.
Store employee will hand you the order.
NB! The order will be held at the store for up to 7 days. If the order is not picked up within this time, it is cancelled and we will issue a refund to the same bank account the transfer was made from.


RETURNS
 
The order can be returned to any chosen Denim Dream store. Returns are made only through the store and are free of charge. 
NB! It is not possible to exchange ordered items, we can only offer refunds. If you would like to get a new size, then please place a new order. Unfortunately, we can't guarantee that the size you want will be available in the same store.